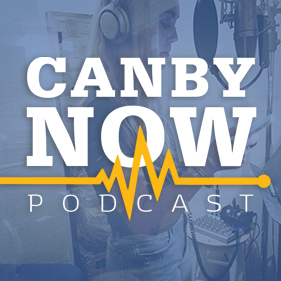 News and More: Playgrounds at Canby parks are open! Psych. A Canby-based construction firm was a lifeline to many locally owned restaurants during the Covid-19 shutdown. And, I guess, rocks have babies now? Everything in so different in the coronavirus days.
Canby Conversation: Olivia Harms jokes that she never had much choice in her career as a singer-songwriter. Her mother, country legend Joni Harms, presented her on stage at a concert when she was only two days old. Now, she's back from a recent trip to Nashville, where she finally recorded her latest album — a project she has been working on for the better part of three years.
After the Break: The telephone is an invention we've all been appreciating quite a bit more during the stay-home orders of the past couple months. On Canby Then, we begin our look at the history of the town's telephone service — one that dates all the way back to 1904.
This Week's Sponsors: Canby Foursquare Church, Health Markets, DirectLink, Advantage Mortgage, Wild Hare Saloon, The Book Nook
Music in this episode: https://canbynowpod.com/music-credits/
Please support our show! To listen without ads, and ensure we can continue to bring you important news and amazing stories you can't get anywhere else, join Canby Now Plus today! For details, visit patreon.com/canbynowpod.