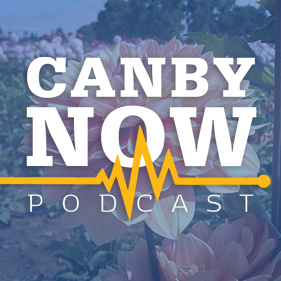 The Parsons building has a new owner (welcome to Canby, Caldera International!), as does the Blue Heron paper mill at Willamette Falls. Nicholas Gitts and Heather Schloe, of Swan Island Dahlias, tell us the stories behind their flowers' wacky — and sometimes, poignant — names. Several local LGBTQ groups are inviting the community to a Diversity Night Out event this Saturday.
Also on tap: a Repair Fair at Canby Public Library. Stacy Luddington returns to tell us all about it. Finally, Canby Then tells the story of the impromptu rodeo that broke out on Highway 99E in 1947.
For an extended and ad-free version of this episode, and to keep the work of the Canby Now Podcast going, become a member of Canby Now Plus at https://canbynowpod.com/plus.
Music in this episode: https://canbynowpod.com/music-credits/