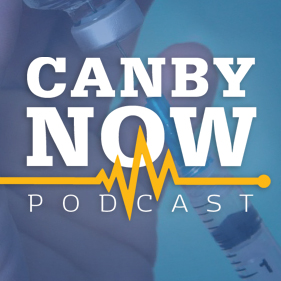 In a legislative session marked by more controversy than most — one in which a dozen Senators fled the Capitol and even the state, with the state police dispatched to bring them back — no proposal has generated more public outcry than HB 3063: the vaccine bill. It's a question that pits public health against personal freedom. And it's very complicated, so we decided to ask for some help.
In today's episode, we sit down with Dr. Max Cohen, a naturopathic physician who believes vaccines are safe and effective. He agreed to answer our questions, and yours as well, about vaccine studies, delayed schedules, adverse reactions, the work of Dr. Paul Thomas and more.  
Links:
Two studies Dr. Cohen referenced: "Measles, Mumps, Rubella Vaccination and Autism: A Nationwide Cohort Study" https://annals.org/aim/fullarticle/2727726/measles-mumps-rubella-vaccination-autism-nationwide-cohort-study and "No effect of MMR withdrawal on the incidence of autism: a total population study." https://www.ncbi.nlm.nih.gov/pubmed/15877763
Graphs indicating "correlation does not equal causation": https://www.tylervigen.com/spurious-correlations
Data demonstrating the effectiveness of vaccines: https://medium.com/@visualvaccines/graphic-proof-that-vaccines-work-with-sources-61c199429c8c
Two other groups Dr. Cohen mentioned: He is a member of NDs For Vaccines, and a volunteer for Boost Oregon.
Music in this episode: https://canbynowpod.com/music-credits/