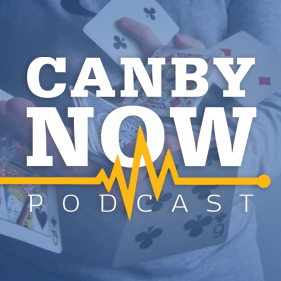 After a remarkable run of 27 straight sold-out performances at the world famous Magic Castle in Los Angeles, two incredible illusionists are bringing their show, "Impossibilities" to Canby.
Well, technically, Scott Anderson already lives here. But he'll be once again bringing his unique brand of world-class magic and comedy to team up with David Charvet, a magician with over 50 years' experience and a noted expert in the history of magic.
You'll hear from both of these talented individuals in advance of their show this Saturday at the Canby Fine Arts Center, which is also a fundraiser for the Canby Boy Scout troop.
Music in this episode: https://canbynowpod.com/