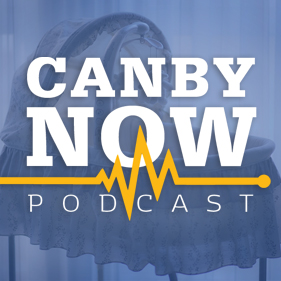 Imagine you're an expectant parent. The big day finally comes, but the unimaginable happens. Your baby never makes it home from the hospital. Stillbirths are experienced by thousands of mothers every year, and for many families, the pain never truly goes away.
When tragedy like this strikes, more and more midwives, bereavement counselors and psychologists are recommending the use of a refrigerated bassinet like the Cuddle Cot, which allows the families the time and space to grieve their loss. In this episode, we meet Maryssa Yager, a local woman whose goal is to place Cuddle Cots at every hospital in Oregon.
Warner Grange Cuddle Cot Dinner and Auction Fundraiser
5 to 9 p.m., Saturday, April 13. Warner Grange, 10100 South New Era Road, Canby.
Tickets: https://www.eventbrite.com/e/warner-grange-cuddle-cot-dinner-and-auction-fundraiser-tickets-51994854008
Music in this episode: https://canbynowpod.com/music-credits