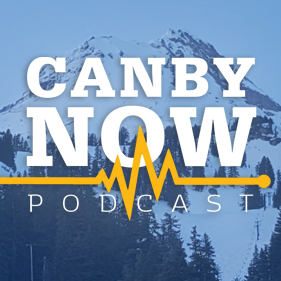 A wise man was once asked why he wanted to climb a mountain. He said, "Because it's there." An even wiser man said, "Cause, snowboarding." This episode, we caught up with the really wise kids who form the biggest-ever Canby High School Snowboarding Team this year, over 40 strong! Coach Alexander Cathy tells us why this club has been his passion for over 10 years and teaches us some new words.
Glossary of terms: Here is some snowboarding lingo we learned on this episode. 
Steeze: Style, with ease, get it? "Steeze."
Zeach: To get stuck in fresh powder, aka "pitted." Or it might mean to mess up a trick. Snowboarding lingo is confusing.
Scorp: I think it's when a boarder wipes out, face first, and their legs go over their head, sort of like a scorpion tail. I also think Alexander might have just been messing with me on this one.
Music in this episode: https://canbynowpod.com/how-to-listen