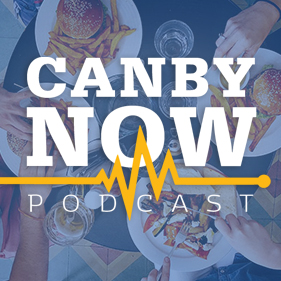 News and More: The state has approved Columbia Distributing's application for the Strategic Investment Program, which will save the company an estimated $5.1 million in local property taxes over the next 15 years. More baaaaaad news for events this summer, and a couple of Canby sports heroes are honored just in time for their college graduations.
Canby Conversation: Canby has officially entered phase 1 of reopening from the Covid-19 shutdowns, and Canby Area Chamber of Commerce Director Kyle Lang joins us to predict what that might look like. Spoiler alert: It's going to look a little different for pretty much everybody. Face masks may not be required, but patience will be.
After the Break: The Canby Now Podcast takes a moment to honor and remember our nation's heroes. Thank you for your service and sacrifice. Happy Memorial Day.
This Week's Sponsors: Odd Moe's Pizza, Canby Liquor Store, Reif & Hunsaker P.C., DirectLink, Advantage Mortgage, Wild Hare Saloon
Music in this episode: https://canbynowpod.com/music-credits/
Please support our show! To listen without ads, and ensure we can continue to bring you important news and amazing stories you can't get anywhere else, join Canby Now Plus today! For details, visit patreon.com/canbynowpod.