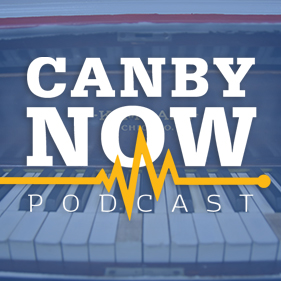 News and More: Frustration is building (heh) about new guidelines requiring face coverings at retail stores, including at Bricks & Minifigs Canby, which tried to buck the trend this weekend. Clackamas County completes its draft reopening plan, while still falling short of the states guidelines for contact tracing, isolation preparedness and PPE.
Canby Conversation: Bob Oblack and a group of like-minded Molalla residents are giving new meaning to the phrase "playing in the park." Their Pianos in the Park program pairs unwanted pianos with creative artists to create unique musical additions to public spaces — and it may be coming soon to a park near you.
After the Break: Canby Mayor Brian Hodson reflects on the state of the human condition and the divisions in our midst, which he declines to blame on the media (thank you) or even the government. 
This Week's Sponsors: Odd Moe's Pizza, Canby Liquor Store, Reif & Hunsaker P.C., DirectLink, Advantage Mortgage, Wild Hare Saloon
Music in this episode: https://canbynowpod.com/music-credits/
Please support our show! To listen without ads, and ensure we can continue to bring you important news and amazing stories you can't get anywhere else, join Canby Now Plus today! For details, visit patreon.com/canbynowpod.