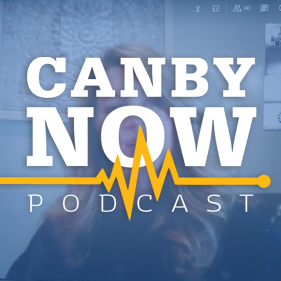 News and More: A Canby law firm is one of two to sue the governor this week on claims that her executive orders violate business owners' constitutional rights. Also, everything fun was canceled this week: Canby's Independence Day Celebration, the Cutsforth's Cruise-In, the Big Night Out and (sob) the Clackamas County Fair. On the bright side, our old library might be turned into a bar and arcade.
Canby Conversation: On Feb. 26, the Canby School Board voted to place a 20-year, $75 million bond issue on the ballot for the May primary. Two days later, Oregon's first case of the novel coronavirus was confirmed, and the state has never been the same. On the Canby Conversation today, an edited version of a local media availability with board member Sara Magenheimer, discussing what has changed with regard to the bond, and why it still matters.
After the Break: Speaking of stuff that matters, that electricity is pretty great, eh? On Canby Then, we look at the history of electricity in Canby, including the time almost the entire city went back to using oil lamps, to protest prices so high that the local newspaper — unironically — compared them to the American revolution.
This Week's Sponsors: Canby Foursquare Church, Health Markets, DirectLink, Advantage Mortgage, Wild Hare Saloon, The Book Nook
Music in this episode: https://canbynowpod.com/music-credits/
Please support our show! To listen without ads, and ensure we can continue to bring you important news and amazing stories you can't get anywhere else, join Canby Now Plus today! For details, visit patreon.com/canbynowpod.