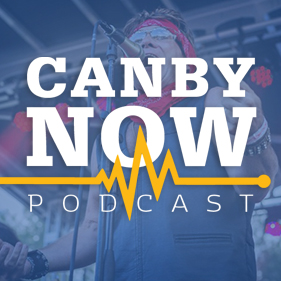 News and More: Well, it's official. 2020 is the absolute worst. Governor Kate Brown will not lift her restrictions on large gatherings until at least October. The summer fair season is over before it even began. In other news, counties across the state may begin reopening their economies as early as May 15, but Clackamas County will not be among them.
Canby Conversation: Breaking news: this summer is going to be a bummer. Joining us on the Canby Conversation today is Jason Fellman, co-owner and co-organizer of Harefest, and a concert promoter and musician. He tells us how the coronavirus has devastated the complicated ecosystem that is the live entertainment industry, and how you can help.
After the Break: This summer will at least still include one of our favorite pastimes: complaining about the town's drinking water. Algae that blooms in the Molalla River each year are the source of frequent concerns. John Runyon and Jason Faucera, of the Molalla River Water Drinking Water Project, tell us why it happens and what can be done to fix it.
This Week's Sponsors: Odd Moe's Pizza, Canby Liquor Store, Reif & Hunsaker P.C., DirectLink, Advantage Mortgage, Wild Hare Saloon
Music in this episode: https://canbynowpod.com/music-credits/
Please support our show! To listen without ads, and ensure we can continue to bring you important news and amazing stories you can't get anywhere else, join Canby Now Plus today! For details, visit patreon.com/canbynowpod.