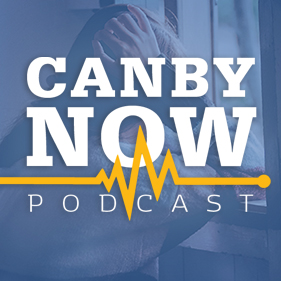 News and More: Pappy's Greasy Spoon in downtown Canby opened for in-person dining Friday and Saturday, in violation of Governor Kate Brown's executive orders. Five Clackamas County mayors call on the governor to accelerate her plans to allow smaller, more rural cities to reopen for business — or allow them to draft and implement their own.
Canby Conversation: Isolation may be key to mitigating the spread of COVID-19, but it can also help create the ideal circumstances for domestic violence to thrive. Melissa Erlbaum, of Clackamas Women's Services, tells us how to spot the warning signs, the local resources that are available and what you can do to help.
After the Break: We check in with our friends in Molalla, who honored first responders and local essential workers this week with a special program called "Piano in the Park." And we learn about Edward Richard Sprigg Canby, the little-known Civil War general the entire town and most everything in it is named after.
This Week's Sponsors: Canby Foursquare Church, Health Markets, DirectLink, Advantage Mortgage, Wild Hare Saloon, Retro Revival
Music in this episode: https://canbynowpod.com/music-credits/
Please support our show! To listen without ads, and ensure we can continue to bring you important news and amazing stories you can't get anywhere else, join Canby Now Plus today! For details, visit patreon.com/canbynowpod.