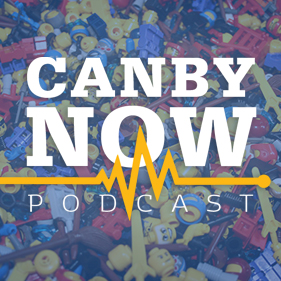 News and More: A restaurant in Canby opened for dine-in service Friday and Saturday, in violation of the governor's executive orders. The number of confirmed cases of the novel coronavirus has reached double figures at Country Side Living: seven residents and three employees. And a significant number of the Canby Fire District's emergency calls last month were for patients with symptoms consistent with Covid-19.
Canby Conversation: Everything is, well, not exactly awesome at Bricks & Minifigs in Canby, the flagship location of the nation's largest chain of specialty retailers that buys, sells, and trades new & used LEGO sets, minifigs and bulk pieces. But owner David Thornton and his staff have continued to soldier on with their trademark creativity and positive attitude. What else can they do? It's not just for them; it's for the kids. Website. Facebook. Instagram.
After the Break: We continue our series looking at how the coronavirus pandemic are impacting different segments of our community, with a check-in on the parents of Canby High School seniors. What would it be like to watch your kid run a marathon, only to be told you can't cheer for them at the end? These parents could tell you. 
This Week's Sponsors: Odd Moe's Pizza, Canby Liquor Store, Reif & Hunsaker P.C., DirectLink, Advantage Mortgage, Wild Hare Saloon
Music in this episode: https://canbynowpod.com/music-credits/
Please support our show! To listen without ads, and ensure we can continue to bring you important news and amazing stories you can't get anywhere else, join Canby Now Plus today! For details, visit patreon.com/canbynowpod.