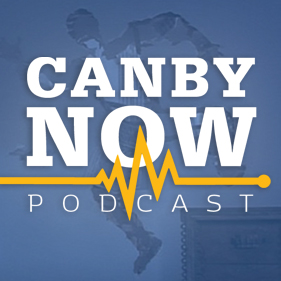 News and More: Sadly, Canby has experienced its first confirmed death from the novel coronavirus. There will be no early reopening for Oregon City, as commissioners rebuked recent comments by the mayor and affirmed their support for the governor's stay-home order. Canby police, too, say they will not turn a blind eye to non-compliant businesses.
Canby Conversation: Mental health is the focus of the Canby Conversation today, as we approach another month of the coronavirus era — and all the fear, uncertainty and isolation it has brought. Kayla Smith, of Western Psychological & Counseling Services, and Dr. Amanda Watters, of Neurotherapeutic Pediatric Therapies, explain what's happening in our brains and those of our children. And they offer a few simple tips to help you cope and maybe, you know, not bust through that wall right now.
After the Break: Francke's daughter, Ellie, explains what's happening with the "cuh-woan-uh vi-wuss." (It was her birthday, we had to let her do it.) Also, on Canby Then, we're revisiting some of our favorite stories from Canby's early history, in honor of the city's 150th anniversary this year.
This Week's Sponsors: Canby Foursquare Church, Health Markets, DirectLink, Advantage Mortgage, Wild Hare Saloon, The Book Nook
Music in this episode: https://canbynowpod.com/music-credits/
Please support our show! To listen without ads, and ensure we can continue to bring you important news and amazing stories you can't get anywhere else, join Canby Now Plus today! For details, visit patreon.com/canbynowpod.