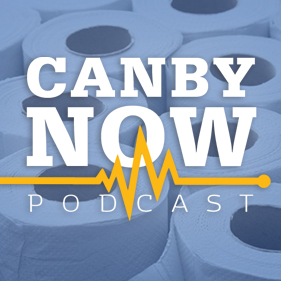 News and More: The first outbreak of the novel coronavirus at a Canby care facility has happened at Country Side Living, where three residents and two staff members have confirmed cases so far. Downtown Canby has lost its first business to the coronavirus pandemic. The president of Clackamas Community College runs, and runs, and runs.
Canby Conversation: We welcome back Dr. Erin Walker, of the Canby Clinic, to ask how the coronavirus pandemic has impacted her little naturopathic primary care clinic in downtown Canby. In some ways, things are better than ever. After all: She probably wouldn't have become a doctor if she didn't like taking care of sick people. 
After the Break: Speaking of medicine, some say laughter is the best one, and that includes Tim Austen, of Austen's Body Shop. We ask about his philosophy of trying to find the humor in hard times. We also talk about toilet paper. A lot. And we look back on some historical bear attacks from around Oregon, because why the heck not.
This Week's Sponsors: Canby Foursquare Church, Health Markets, DirectLink, Advantage Mortgage, Wild Hare Saloon, Retro Revival
Music in this episode: https://canbynowpod.com/music-credits/
Please support our show! To listen without ads, and ensure we can continue to bring you important news and amazing stories you can't get anywhere else, join Canby Now Plus today! For details, visit patreon.com/canbynowpod.