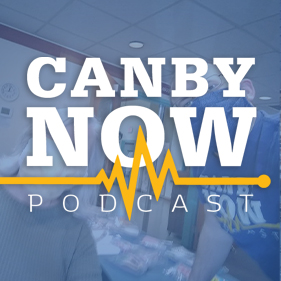 News and More: The Canby Fire District warns of exposure to the coronavirus, despite still being unable to confirm a positive case in the community. Mayor Brian Hodson is an optimist, who thinks we could be past the worst of this by May, if we stay home. An armed man was killed in an officer-involved shooting near Milwaukie Saturday night.
Canby Conversation: The coronavirus has caused many organizations to change the way they provide services to the community, perhaps none morseo than the Canby Adult Center, which not only has seen increased demand but also serves a much more vulnerable population. In today's episode, Director Kathy Robinson tells us what she's thankful for.
After the Break: There are few whose month of April is looking more different from what they expected than Bethany Zito, of B's Bake Shoppe, which had hoped to open at the Dahlia this month. Instead, she's kept a positive attitude and is delivering her freshly baked breads and pretzels on demand. Order yours by email at bzbakeshoppe@gmail.com.
This Week's Sponsors: Odd Moe's Pizza, Canby Liquor Store, Reif & Hunsaker P.C., DirectLink, Advantage Mortgage, Wild Hare Saloon
Music in this episode: https://canbynowpod.com/music-credits/
Please support our show! To listen without ads, and ensure we can continue to bring you important news and amazing stories you can't get anywhere else, join Canby Now Plus today! For details, visit patreon.com/canbynowpod.