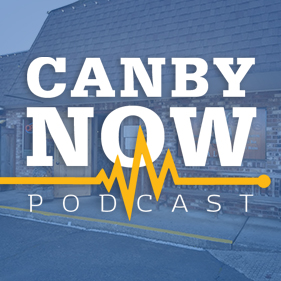 News and More: The next time Canby's 5,000 public school students set foot inside their classrooms, it will be a new school year. The Canby Fire District has clarified the COVID-era burn ban that is now in effect for residents. In this time of sudden need, many people in Canby have been feeling the need to give.
Canby Conversation: Joan Monen, owner of the Wild Hare Saloon, saw the writing on the wall a few days early. Since then, she and her staff have been trying to navigate this strange new world as best they can. In this episode, we ask how a couple of the town's favorite gathering places have been doing, in a time when gathering is no longer around.
After the Break: Matt Morrissey and the new Wayward Sandwiches were just hitting their stride when the coronavirus pandemic served up a curveball. We ask about his favorite quarantine food, and if he's had time to whip up a new recipe for peanut butter and tuna fish yet. (Spoiler alert: No.)
This Week's Sponsors: Canby Foursquare Church, Health Markets, DirectLink, Advantage Mortgage, Wild Hare Saloon, Retro Revival
Music in this episode: https://canbynowpod.com/music-credits/
Please support our show! To listen without ads, and ensure we can continue to bring you important news and amazing stories you can't get anywhere else, join Canby Now Plus today! For details, visit patreon.com/canbynowpod.