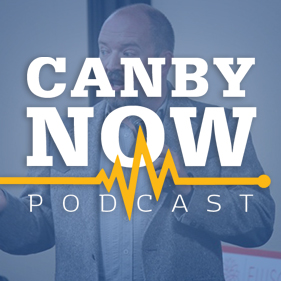 News and More: The Canby City Council votes 4-2 to advance Columbia Distributing's Strategic Investment Zone application. The Canby area's first confirmed case of COVID-19 was identified in an employee at Willamette Egg Farms, who has since recovered. The Canby Herald's newsroom was cut in half by coronavirus-related layoffs this week.
Canby Conversation: The coronavirus pandemic is first and foremost a public health crisis, but it's also having a severe impact on the economy and many small and local businesses. We ask Canby Area Chamber Director Kyle Lang what resources are available for businesses and workers. 
After the Break: Easter Sunday is one of many things that will look a lot different in the Year of COVID, but Canby Foursquare Church is determined to make sure this season of hope still has room for a bit of fun, as well. It's an Easter Egg Hunt Without the Hunt, and it's happening this Friday and Saturday.
This Week's Sponsors: Odd Moe's Pizza, Canby Liquor Store, Reif & Hunsaker P.C., DirectLink, Advantage Mortgage, Wild Hare Saloon
Music in this episode: https://canbynowpod.com/music-credits/
Please support our show! To listen without ads, and ensure we can continue to bring you important news and amazing stories you can't get anywhere else, join Canby Now Plus today! For details, visit patreon.com/canbynowpod.