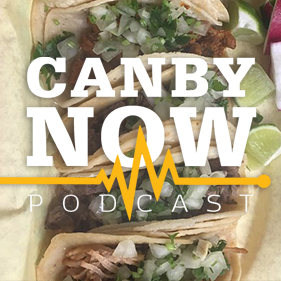 News and More: Coronavirus or no coronavirus, crime is still illegal in Canby. Canby Fire has asked the city of Canby to table a proposed tax abatement for Columbia Distributing, or deny it outright. The Oregon Department of Education says parents, families and students must prepare for the "strong possibility" that schools will not reopen this academic year.
Canby Conversation: For one crazy day each week, Chapala Express makes enough tacos to feed a small army. Instead, they feed Canby. It's known as Taco Tuesday, and on today's episode, owner Carmen Velasquez tells us how it happens. (Editor's note: This interview was recorded at Chapala Express a few weeks ago, when Chapala was still open for sit-in dining, and life was a little less crazy.)
This Week's Sponsors: Canby Foursquare Church, Health Markets, DirectLink, Advantage Mortgage, Wild Hare Saloon, The Book Nook
Music in this episode: https://canbynowpod.com/music-credits/
Please support our show! To listen without ads, and ensure we can continue to bring you important news and amazing stories you can't get anywhere else, join Canby Now Plus today! For details, visit patreon.com/canbynowpod.