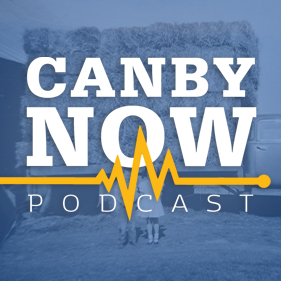 News and More: The inevitable has happened: The coronavirus has come to Canby. Local and state officials had harsh words for the thousands who flocked to Oregon's beaches and campgrounds this weekend to kick off spring break, calling their actions irresponsible, dangerous and "a matter of life or death."
Canby Conversation: In a time of great fear and uncertainty, take comfort in stories like the one we hear today. The Scheer family has endured much hardship in the past almost-150 years, and they're still here. They've survived it all with hard work, perseverance, faith, love and, you know, the occasional sneaked cigarette.
After the Break: How about some good news? I think we could all use it. DirectLink has waived late fees and joined the Keep Americans Connected Pledge, Canby Area Transit is now fare-less, Swan Island Dahlias is selling tulips (for a very good reason) and the Corona Carolers are making the best of a bad situation.
This Week's Sponsors: Odd Moe's Pizza, Canby Liquor Store, DirectLink, Advantage Mortgage, Wild Hare Saloon
Music in this episode: https://canbynowpod.com/music-credits/
Please support our show! To listen without ads, and ensure we can continue to bring you important news and amazing stories you can't get anywhere else, join Canby Now Plus today! For details, visit patreon.com/canbynowpod.