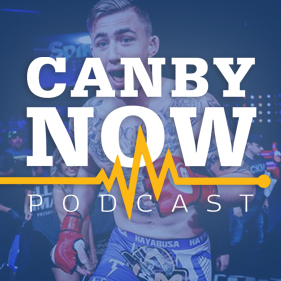 News and More: Schools, sports and all other large events are canceled through the end of the month. The city of Canby is closed. Government, businesses and organizations at all levels as Americans adjust to the uncharted territory brought about by the coronavirus pandemic.
Canby Conversation: As Oregonians prepare for the unprecedented challenges that may lie ahead, it's appropriate that we hear from Bellator mixed martial artist Cris "Sunshine" Lencioni. In his most recent match, Lencioni BROKE HIS FREAKING LEG in the first round, and still got the win. Call it drive, determination or just plain insanity, we ask him where it comes from.
This Week's Sponsors: Odd Moe's Pizza, Canby Liquor Store, Reif & Hunsaker P.C., DirectLink, Advantage Mortgage, Wild Hare Saloon
Music in this episode: https://canbynowpod.com/music-credits/
Please support our show! To listen without ads, and ensure we can continue to bring you important news and amazing stories you can't get anywhere else, join Canby Now Plus today! For details, visit patreon.com/canbynowpod.