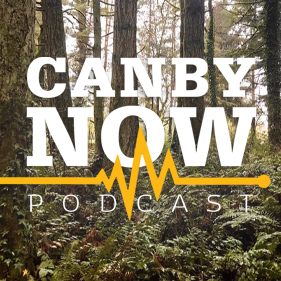 News and More: Columbia Distributing's application for the Strategic Investment Zone, if approved, would save the company an estimated $5.1 million over the next 15 years. On the flip side, they would still pay more than $8.5 million in taxes. Canby's state representative, Christine Drazan, joined her GOP colleagues in the Senate this week in leading her caucus in a walkout to protest cap and trade.
Canby Conversation: Want to help save some trees at Eco Park this Sunday? Asking for a friend... Friends of Canby Parks! The new community service group is dedicated to enjoying, protecting, maintaining and preserving Canby's parks for generations to come! Cara Hawkins joins to tell us about the town's newest group of awesome, community-minded volunteers.
After the Break: A second candidate for Clackamas County sheriff tells us about their law enforcement background and their desire to serve. For Sgt. Lynn Schoenfeld, it's all about the people. Finally, Canby Music is moving to a new home, and we mean that in every sense of the word.
This Week's Sponsors: Canby Foursquare Church, Health Markets, DirectLink, Advantage Mortgage, Wild Hare Saloon, Canby Music
Music in this episode: https://canbynowpod.com/music-credits/
Please support our show! To listen without ads, and ensure we can continue to bring you important news and amazing stories you can't get anywhere else, join Canby Now Plus today! For details, visit patreon.com/canbynowpod.