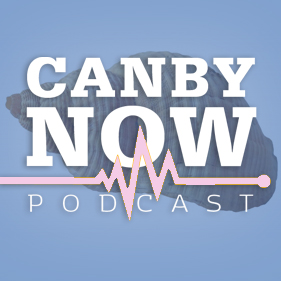 News and More: Canby places their new city administrator was suddenly placed on administrative leave this week, and we don't know why. There appears to be little appetite for revising the noise ordinance exemption that allows fireworks at high school football games. The Canby trapshooting team may have discovered their next big thing.
Canby Conversation: Love is in the air — or at least, it was last week — and the romance is still flowing at Now Hear This Studios. Francke's wife makes her podcast debut, as they tell a sampling of some of their bumpier dates. We'll also be sharing some of your best Canby love stories. 
After the Break: Mike Schmader tells the history of the Knights of Columbus' annual Crab Dinner & Charity Auction, a highlight on the local calendar every year. The Canby/Aurora VFW Post 6057 and Auxiliary holds their 75th Anniversary Iwo Jima Flag Raising Ceremony this Saturday.
This Week's Sponsors: Odd Moe's Pizza, Canby Liquor Store, Reif & Hunsaker P.C., DirectLink, Advantage Mortgage, Wild Hare Saloon
Music in this episode: https://canbynowpod.com/music-credits/
Please support our show! To listen without ads, and ensure we can continue to bring you important news and amazing stories you can't get anywhere else, join Canby Now Plus today! For details, visit patreon.com/canbynowpod.