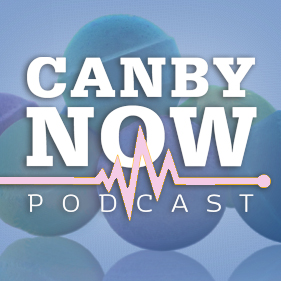 News and More: Formerly Top O Hill Restaurant, the Green Planet is getting the green light, with plans to open next week with CBD-only service while they work through the state licensing process for recreational marijuana sales. Speaking of which, the Aurora City Council voted this week to allow dispensaries in their historic commercial district. Mt. Hope Farms gets national recognition; yeah — that's my jam.
Canby Conversation: What's that smell? It must be today's amazing guests, Parker and Riley from Bathe By Parker, a local producer of handmade, all-natural bath bombs, soaps, lip balms and other products. If there's ever a meth lab explosion in Canby that smells like lavender and patchouli, we're sending the police to Parker's house. Also, a special message from the Canby Suicide Prevention Task Force.
After the Break: There's nothing like the connection between a dad and his daughter, including the way she makes you dance with her every time she hears music. There will be plenty of that happening at the upcoming Daddy Daughter Dance, organized by the Canby Rotary. And, on Canby Then, we revisit one of our favorites, Bill Brown, for Valentine's Day. That's right: It's the never-before-heard story of the Horse King in love.
This Week's Sponsors: Canby Foursquare Church, Health Markets, DirectLink, Advantage Mortgage, Wild Hare Saloon, Retro Revival
Music in this episode: https://canbynowpod.com/music-credits/
Please support our show! To listen without ads, and ensure we can continue to bring you important news and amazing stories you can't get anywhere else, join Canby Now Plus today! For details, visit patreon.com/canbynowpod.