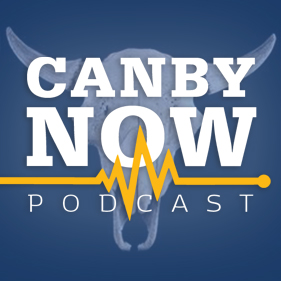 News and More: Canby's city administrator apologizes for the way Columbia Distributing's application for a tax incentive zone was presented to the city council. A Canby 12-year-old soars through the air on her way to another impressive performance in the U.S. Indoor Skydiving National Championships. We think she might be an actual superhero.
Canby Conversation: What is naturopathic medicine? Dr. Erin Walker, founder and medical director of the Canby Clinic, joins to answer that question. She also tells us about the special role her clinic fills for many Canby families and how her approach emphasizes patient education and striving to find the true cause of illness. 
After the Break: On Canby Then, we get a head of ourselves, as we bring you the story of a startling discovery a paper mill crew made on the banks of the Willamette River almost 100 years ago. Some thought it a monster; others, vindication of a very tall tale. But what was it really? Find out, on the Canby Now Podcast.
This Week's Sponsors: Canby Foursquare Church, DirectLink, Advantage Mortgage, Wild Hare Saloon, Retro Revival
Music in this Episode: https://canbynowpod.com/music-credits/
Please support our show! To listen without ads, and ensure we can continue to bring you important news and amazing stories you can't get anywhere else, join Canby Now Plus today! For details, visit patreon.com/canbynowpod.