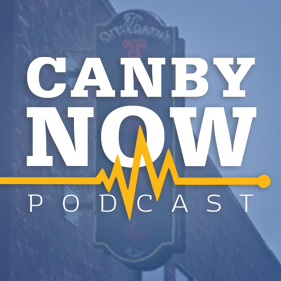 News and More: Columbia Distributing is in line for a big tax break for its new facility in Canby, and some local officials are not happy about it. The city's thinking re: the old library is changing has changed, after estimates for their planned redevelopment project came in $3 million over budget. Harefest comes home. 
Canby Conversation: This week, we're talking all things business and economic development with Canby Area Chamber Director Kyle Lang and Economic Development and Tourism Coordinator Calvin LeSueur. We ask about the weirdest thing Kyle has ever worn to a meeting; Calvin has to think about it.
After the Break: The Canby Music crew is putting on a show at Gwynn's Coffeehouse at the end of the month. A forum is planned to discuss the community impacts of widespread vaping. As they say, where there's smoke, there's forum.
This Week's Sponsors: Odd Moe's Pizza, DirectLink, Advantage Mortgage, Wild Hare Saloon, Canby Music
Music in this episode: https://canbynowpod.com/music-credits/
Please support our show! To listen without ads, and ensure we can continue to bring you important news and amazing stories you can't get anywhere else, join Canby Now Plus today! For details, visit patreon.com/canbynowpod.