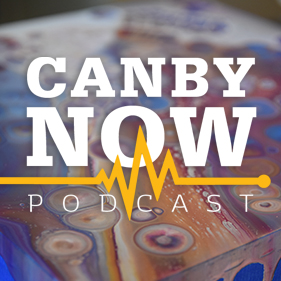 News and More: Columbia Distributing could be in line for a sizable tax break on its new facility in the Canby industrial park. Canby's newest store is now open, and its name comes from one of the most famous surfing movies ever made.
Canby Conversation: Today's guest is artist Sheryl Masek, of Cerebral Artworks. She's a master of fluid acrylic pouring, a technique she discovered by accident on YouTube and has perfected over the years. 
After the Break: Title I Reading Specialist Jennifer Silbernagel joins to tell us about a new program to get families reading together. Canby High School Theatre's new project takes aim at hygiene. 
This Week's Sponsors: Odd Moe's Pizza, DirectLink, Advantage Mortgage, Wild Hare Saloon, 
Music in this episode: https://canbynowpod.com/music-credits/
Please support our show! To listen without ads, and ensure we can continue to bring you important news and amazing stories you can't get anywhere else, join Canby Now Plus today! For details, visit patreon.com/canbynowpod.