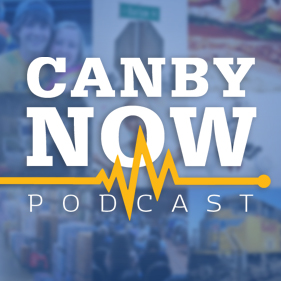 News and More: The Canby Area Parks and Recreation District hopes to get leaner in the coming new year (join the club, right?). A 10-acre solar farm has been approved on South Spangler Road. Speaking of roads, there's an extra 500 feet on North Maple the city has agreed to manage.
Canby Conversation: It's that time again, when local media outlets look back over the top stories from the year that was. And, since we've actually been in existence for a full year this time, we're taking full advantage. Join us as we look back, and forward, and finally name our inaugural Canby Person of the Year for 2019.
After the Break: The president of the newest company in the Canby Pioneer Industrial Park tells us what hot isostatic pressing is. Unfortunately, it has nothing to do with vibranium, but is still super cool.
This Week's Sponsors: Canby Foursquare Church, Odd Moe's Pizza, My Cowboy Cabin, DirectLink, Advantage Mortgage, Victory Point Property Group, Promotional Strategies
Music in this episode: https://canbynowpod.com/music-credits/
Please support our show! To listen without ads, and ensure we can continue to bring you important news and amazing stories you can't get anywhere else, join Canby Now Plus today! For details, visit patreon.com/canbynowpod.