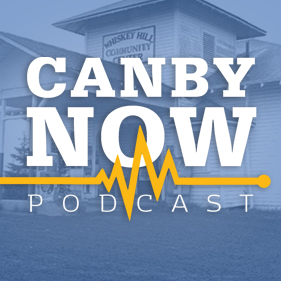 News and More: The Aurora Airport Improvement Association looks to get by with a little help from their "Friends." No injuries this week in a single-alarm fire at OBC Northwest. Pressing business at the Canby industrial park. Molalla Fire saves a kitten, and it is the cutest thing ever.
Canby Conversation: Childhood sweethearts come back to their hometown to return the local store to its former glory. No, it's not the plot of the latest Hallmark Christmas movie, it's the real-life story of Amy and Darryl Lenhardt, and their planned restoration of the Whiskey Hill Store!
After the Break: Manager Aaron Wolfe looks back as Filberts Farmhouse Kitchen prepares to celebrate its first year in business. Manya Frazier tells about her simple idea to brighten up the holidays for her neighbors during a dark time.
Please support our show! To listen without ads, and ensure we can continue to bring you important news and amazing stories you can't get anywhere else, join Canby Now Plus today! For details, visit patreon.com/canbynowpod.
Music in this episode: https://canbynowpod.com/music-credits/