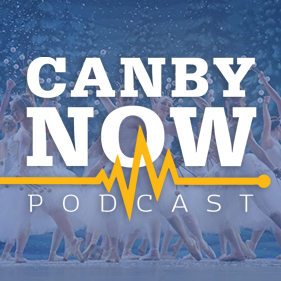 News and More: Councilors debate the appointment of a new planning commissioner, whose application some felt was overly political. Police see a rise in vehicle break-ins and car prowls. The owners of a neglected 21-acre nursery south of Canby hope to transform it into a premier wedding destination.
Canby Conversation: The music. The dance. The costumes. The...200 kids? It could only be that elegant Canby tradition, "The Nutcracker," presented by Allegro Dance Studio. Director Amanda Staehely joins to give us a sneak peak of this weekend's brand-new production.
After the Break: Spencer Labunski, general manager of iFLY Portland, tells us why he thinks he has the best job in the world. Plus, the legendary football coach who'll let you pee — but only if you're quiet about it — on Canby Then.
Please support our show! To listen without ads, and ensure we can continue to bring you important news and amazing stories you can't get anywhere else, join Canby Now Plus today! For details, visit patreon.com/canbynowpod.
Music in this episode: https://canbynowpod.com/music-credits/