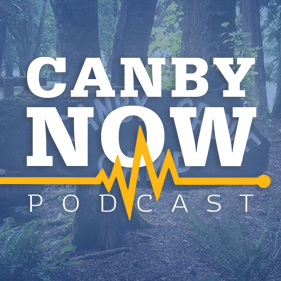 News and More: Parents' rights in education was again a topic of conversation at the Molalla River School District. Sixth-grader Bella Capra is making Christmas merry and bright for some of our overseas service members. Pastry chef Bethany Zito shares about her business, B's Bake Shoppe, coming to the Dahlia next spring.
Canby Conversation: On the Canby Conversation today, we head to one of our favorite places on earth: Canby Grove. Francke shares why that is, while Shelly Goeppner and Aaron Hemry give us all the juicy details on this weekend's Christmas at the Grove. 
After the Break: Operation Snuggle founder and "Chief Snuggler" Dawn Depner tells us about one of the area's most unique and beloved outreaches, happening this Saturday at Baker Prairier Middle School. And Canby Music owner Brian Haines strums a banjo and gives a special message about buying local.
Please support our show! To listen without ads, and ensure we can continue to bring you important news and amazing stories you can't get anywhere else, join Canby Now Plus today! For details, visit patreon.com/canbynowpod.
Music in this episode: https://canbynowpod.com/music-credits/