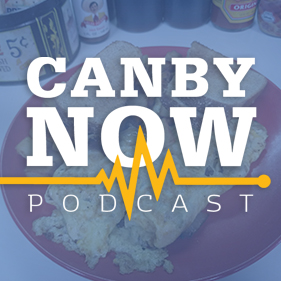 News and More: A group of can move forward with plans to turn their land south of Canby into a large cannabis growing operation. The Canby Transgender Alliance urges the city officials to foster sensitivity and inclusion toward all. The Canby School District schedules bond development meetings.
Canby Conversation: His name is Mike Merrill, but you know him as Pappy, of Pappy's Greasy Spoon. In honor of the Thanksgiving holiday, we asked him to teach us how to cook. It went about as well as could be expected.
After the Break: We catch up with Elf 314 to hear about this year's Letters to Santa campaign, a uniquely Canby holiday outreach. Finally, on Canby Then, revisiting the strange (but happy!) story of Charley Sturgis. 
Please support our show! To listen without ads, and ensure we can continue to bring you important news and amazing stories you can't get anywhere else, join Canby Now Plus today! For details, visit patreon.com/canbynowpod.
Music in this episode: https://canbynowpod.com/music-credits/