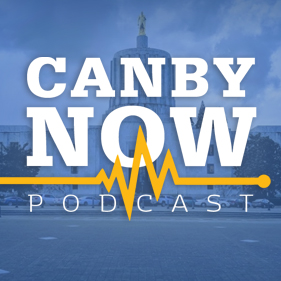 No one was more disappointed by Aurora Mayor Kris Sallee's resignation than the former mayor herself, according to a statement from her last week. In other news, you can now check out much more than books at the Canby Public Library. Bubble maker? Metal detector? Karaoke machine?? Yes, please.
Her first session as an elected representative was an interesting one for Christine Drazan, from Canby. The newly appointed House minority leader for next year discusses the challenges and lessons from a session considered one of the most divisive in memory, which included two separate walkouts by her Republican colleagues in the Senate.
Back to Aurora. Lisa Hand, from Wind Horse Antiques, tells us about some of the fun, Victorian-themed events on tap this week and next. Finally, Tyler begins his series reviewing fall movies in the run-up to his favorite holiday, Halloween.
For an extended version of today's episode, without ads, and to support our show and ensure we can continue to bring you local, exclusive content every week, please consider joining Canby Now Plus as a premium member. For details, visit patreon.com/canbynowpod.
Music in this episode: https://canbynowpod.com/music-credits/