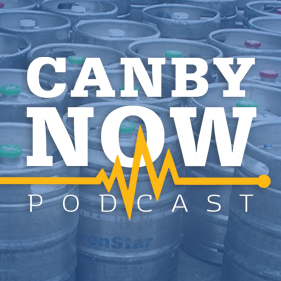 News and More: A new outbreak of Covid-19 has been reported in a senior care facility, with 16 residents and two staff members at Marquis Hope Village testing positive so far. The mayor of Oregon City has come under fire for comments he made about police killings, while Mayor Brian Hodson shares his own thoughts on the murder of George Floyd and the global unrest it has sparked.
Canby Conversation: Welcome to the neighborhood, Columbia Distributing! Andy Geisler and Lindsi Taylor join the Canby Conversation this week to discuss their new, 530,000 square foot facility in Canby, the unprecedented challenges that have been brought on by the coronavirus pandemic, their thoughts on becoming part of the local community and what the future holds. Cheers!
This Week's Sponsors: Odd Moe's Pizza, Canby Liquor Store, Reif & Hunsaker P.C., DirectLink, Advantage Mortgage, Wild Hare Saloon
Music in this episode: https://canbynowpod.com/music-credits/
Please support our show! To listen without ads, and ensure we can continue to bring you important news and amazing stories you can't get anywhere else, join Canby Now Plus today! For details, visit patreon.com/canbynowpod.