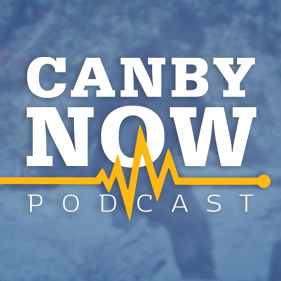 News and More: Just when you thought things couldn't get any worse, the state fire marshal decides Oregonians should start pumping their own gas. Local leaders plead for Canby residents to stay home and save lives. What will school look like, now that "spring break" is over? We've got the scoop.
Canby Conversation: The Oregon Bigfoot Festival and Beyond is coming to Canby, it just won't happen this year. We talked with J.C. and Katie Mercer about their amazing festival, and decision to move to the Clackamas County Fairgrounds, last month. Since then, literally everything has changed. Except our love of Bigfoot. It's going to take way more than one little pandemic to change that.
After the Break: Singer/songwriter Jessi La Main's not one to let a little thing like, you know, all her gigs being canceled stop her from bringing joy to others. Find out the story behind corona caroling — the new social trend that's sweeping the nation.
This Week's Sponsors: Odd Moe's Pizza, Canby Liquor Store, Reif & Hunsaker P.C., DirectLink, Advantage Mortgage, Wild Hare Saloon
Music in this episode: https://canbynowpod.com/music-credits/
Please support our show! To listen without ads, and ensure we can continue to bring you important news and amazing stories you can't get anywhere else, join Canby Now Plus today! For details, visit patreon.com/canbynowpod.